To 2023 and beyond: 4 key perspectives for the year ahead
Author: Lim Teng Sherng, Chief Commercial Officer, ADVANCE.AI
About the author:
Teng Sherng (TS) Lim is the Chief Commercial Officer at ADVANCE.AI. He has over 25 years of experience in IT Technology and Services. Working with customers and leading teams across various geographies and functions, TS helps businesses in Asia Pacific and beyond address challenges in Cybersecurity, Financial Crime & Compliance, Fraud & Identity, Enterprise Applications and other business and technological areas.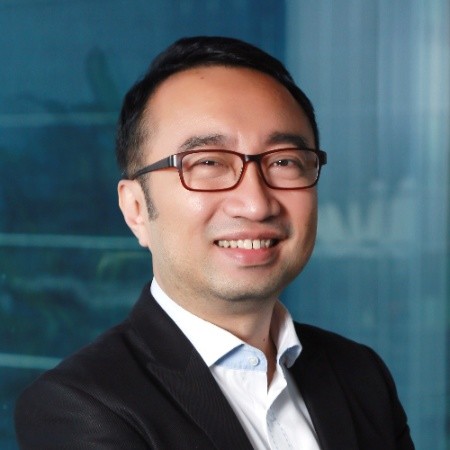 Teng Sherng (TS) Lim, Chief Commercial Officer, ADVANCE.AI
shares 4 perspectives for 2023 and beyond
Governments and businesses alike took 2022 to reset the board and refocus their efforts and attention on what matters: digital transformation and business growth. With that said, while these changes are certainly steps in the right direction, others present challenges — and opportunities — for businesses to innovate. For example, while the evolving fraud landscape continues to erode consumer confidence, it is a chance for businesses to reinforce security and build trust and long-lasting relationships with their end-customers. Considering the above, what do these changes mean for the wider business community in the region? What other trends can we expect in 2023 and beyond?
If recent global events have taught us anything, it is that change is truly the only constant. Yet, as the Chief Commercial Officer at ADVANCE.AI, it helps to read the winds and prepare for the future. After examining the tell-tale signs, here are my perspectives for where we are headed in the coming year.
#1: Fraudsters will be hard at work, but businesses will work even harder to combat fraud
There is no shortage of headlines related to cybercrimes these days. In Indonesia, there was a series of data leaks related to 1.3 billion registered mobile phone numbers and 105 million voters. Personal information of 800,000 voters in Malaysia was also stolen prior to the recent General Election. Data leakage is one thing, but what comes next is a bigger challenge: fraud. That is why, come 2023, combating fraud will likely be the top priority for any business no matter the industry.
Don't be fazed by these large numbers. I believe that such trends are opportunities for businesses to shift collective mindsets towards risk management. Instead of buying into the doom and gloom with the erosion of consumer trust and confidence, take this as a chance to address their concerns and build trust and confidence.
Organisations should also consider taking a collaborative approach and not fight fraud alone. Forming consortiums, partnerships, and a community within and across markets can help everyone guard against fraudsters that sometimes leverage their own fraud syndicates too. Pooling together efforts and tools and sharing insights and trends can better prepare businesses for what could be looming on the horizon. As an industry player, ADVANCE.AI is part of several networks and associations that regularly share our tools, platforms, and strategies to ensure a more secure, digital future.
#2: Consumers will become the most important asset in any business strategy
Building trust and confidence is part of a larger conversation about creating better consumer experiences. Consumer centricity is not only a key differentiator between competitors, but also critical for retaining consumers and their loyalties. That is why, for 2023, businesses that put consumers first will also be the ones to see the most positive outcomes.
The first step to consumer centricity is tapping readily available data. Consumers are generating massive amounts of data with every interaction, and each data point tells a specific story about their preferences and challenges. Instead of relying on guesswork, businesses would be wise to improve their onboarding processes to better understand their customers from the get-go, then continually work to improve their knowledge on deeper, more comprehensive levels. This is especially true on a regional or even global level, where a one-size-fits-all solution doesn't exist. In short, consumer data allows businesses to take a tailored, modular approach to their target markets. If this part is done right, the rest of the customer journey will align itself.
With that said, consumer expectations have also changed. More are willing to accept some level friction through verification and authentication in exchange for better security. You may then ask: where, then, is the line between convenience and security? How do you balance the two? Individual businesses need to decide how they can offer high-level protection without compromising the overall consumer experience.
#3: Verification and onboarding will become

ubiquitous

Know-Your-Customer (KYC) has been a mainstay onboarding feature in the banking and financial services industry for a long time now. In fact, it is one of the first lines of defence against fraud activities. After all, if you know your customers, you know who are pretending to be your customers.
"One major trend that we are seeing is that KYC is moving beyond the domain of banking and financial services."
However, one major trend that we are seeing is that KYC is moving beyond the domain of banking and financial services. In hospitality, healthcare, telecommunication, or any industry that relies on digital channels to onboard their users, we are seeing increased adoption of eKYC processes to create safer, more efficient digital onboarding.
On top of that, we do see greater demand beyond KYC. On a higher level, enterprises are increasingly looking at Know-Your-Business (KYB), and merchants and acquiring banks are leveraging Know-Your-Transaction (KYT) solutions. Whether it is to fulfil a requirement by regulatory boards or part of a bigger customer journey strategy, the growing interest in KYX is a highly encouraging trend. It suggests that organisations across industries are looking beyond onboarding towards an ongoing strategy to build longer-term relationships with consumers and businesses.
#4: Digital compliance takes on a compliance focus in Asia Pacific
Digital transformation is already a key focus in Asia Pacific. Businesses and governments alike see it as a necessity rather than a "nice to have". The most recent example of this at the legislative level with the passing of the long-awaited Personal Data Protection Bill in Indonesia. The Bill allows the authorities to supervise, track, enforce, and prosecute those that fail to uphold data protection laws. Such laws pave the way to safer, more robust digital transformation, as well as digital and financial inclusion.
Asia Pacific has uneven accessibility to banking and financial services. While markets like Malaysia and Singapore are on the relatively higher end, others like Indonesia and the Philippines have large populations of unbanked and underbanked individuals.
For markets with relatively lower financial inclusion, I believe that the current digital transformation momentum and emphasis on data security will eventually lead to greater financial inclusion among businesses and individuals. Meanwhile, markets with relatively higher financial inclusion stand to benefit too. Data solutions will offer unprecedented insights into the current banked population, thereby allowing businesses to create more relevant and personalised products and services.
"For digital and financial inclusion to be feasible, there needs to be a focus on compliance."
What's different, moving forward? Regulators and businesses have probably learnt over the last few years that transformation cannot happen without a few rules in place. Some governments and institutions may have started with a laissez-faire approach, while others use sandboxes to determine guiding principles. For digital and financial inclusion to be feasible, there needs to be a focus on compliance, and we have seen central banks introducing guidelines both on the consumer and business fronts to ensure economies are heading in the right direction.
Sense check for the road ahead
Uncertainty is abound in the road ahead. Instead of trying to control every facet of the business, my approach — and my advice to businesses out there — is to keep things simple. Ask yourself: what do consumers want? What makes sense to them? Answer these questions first and adapt accordingly.
I'd also add that it's not 'Business As Usual' anymore, but 'Business Unusual'. Be ready for any curveball. Better yet, be ready to harness opportunities as they happen. At ADVANCE.AI, we believe in adaptation. Even though this is a quote often misattributed to Charles Darwin, I believe it still rings true: "It is not the strongest of the species that survive, nor the most intelligent, but the one more responsive to change."
On that front, we have established several strong partnerships in recent times. For example, our data partnerships with Credit Information Bureau Inc. in the Philippines and Semangat Digital Bangsa (an affiliate of Tokopedia) in Indonesia give us access to credit bureau and e-commerce data. These help provide us with more accurate and robust insights into both banked and unbanked populations, thereby serving the respective markets better than ever before.
Ultimately, our goal for 2023 is to enhance and upgrade our product offerings to help businesses to move towards a better, safer, more financially inclusive customer journey.