Bridging the divide: Improving financial inclusion in rural Philippines
Author: Michael Calma, Country Manager, ADVANCE.AI, Philippines
About the author
As the Country Manager of ADVANCE.AI in the Philippines, Michael Calma sees it as his mission to accelerate financial inclusion and sustainability in the Philippines by helping sectors including banking, financial services, fintech, payment, retail, and e-commerce, using big data and AI to solve digital transformation, fraud prevention, and process automation. His commitment to Philippines' high-growth organisations stems from a common passion: to offer end consumers more inclusive, safer, frictionless experiences through products and services these companies provide.
Mike has previously shared on Strategies to protect, build and grow, and Creating a digital future in the Philippines.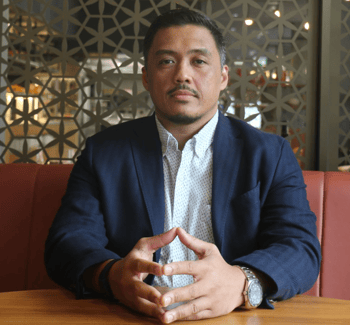 Michael Calma, Country Manager of ADVANCE.AI
Overview: Over the past year, the Philippines saw a slew of new initiatives aimed at improving financial inclusion among urban and rural dwellers. These include the introduction of agent banking, Starlink satellite internet, and social enterprises like DigiCOOP. The Government's National Strategy for Financial Inclusion (NSFI) 2022-2028 will also help drive financial inclusion initiatives. To leverage these "bright spots", businesses must consider utilising technology to simplify access to loans and secure onboarding. These technologies include chatbots, mobile banking, electronic Know Your Customer (eKYC) processes, fraud monitoring solutions, and alternative credit scoring models. Businesses must also foster partnerships and raise digital literacy levels to ensure a safer and more inclusive financial service landscape.
In the Philippines, the fact remains that only 56% of all Filipinos have a bank account. The first step to raising financial inclusion in the country, then, is to recognise that rural dwellers are less privileged when it comes to access to adequate infrastructure and education. Their adoption and confidence in digital tools also tend to be lower compared to their urban counterparts.
While there is a clear urban-rural divide, Filipinos in rural areas have very similar banking needs as those living in urban areas. In fact, loan frequency is sometimes higher among specific rural communities due to limited economic opportunities and dependence on agriculture. The difference, however, lies in the fact that rural dwellers face multiple barriers to entry when it comes to financial inclusion.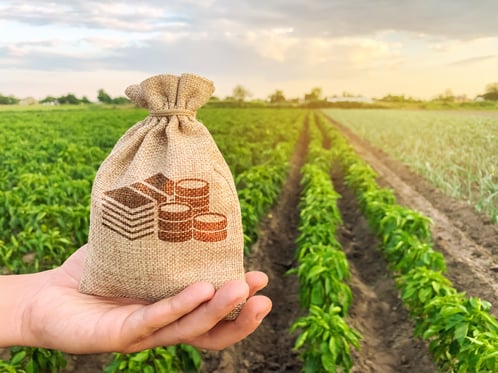 Challenges of Increasing Financial Inclusion in Rural Areas
Lack of infrastructure in the far-flung regions of the Philippines: Aside from limited bank presence, internet and cell coverage can also be spotty and unstable in rural areas. This means that digital financial services, too, are unreliable and, at times, near impossible to use.

A misconception by the rural population about statutory balance requirements: while many banks now offer accounts with no minimum balance requirements, about 45% of unbanked Filipinos still believe that balance requirements would prevent them from opening an account. As such, many have gravitated towards digital wallet providers, which do not have such requirements in place, instead of regular banks.

Low savings rate in Philippines: The country has one of the lowest savings rates in the world, and this means that financial institutions have few incentives to invest in rural areas as the short-term return on investment can be deemed inadequate or unattractive for businesses.

Technology fluency is lower amongst the older population: With younger, more digitally savvy Filipinos moving to urban areas for work, those left behind tend to be older, less technology fluent. Their appetite for digital financial services, too, is comparatively lower.
Bright Spots for Financial Inclusion in Rural Communities
All is not lost for the rural communities though. In recent development, the market is starting to see several bright spots in the Philippines that will hopefully facilitate greater financial inclusion in the near future.
To support infrastructure development in rural Philippines, Starlink, the satellite internet unit of Elon Musk's SpaceX, was launched in the Philippines in February 2023. With subscribers gaining access to download speeds of up to 200 Mbps across the country, even those living in rural areas can now engage in some digital financial services.
In addition, agent banking is growing traction in the Philippines, whereby banking services are dispensed by more accessible retail outlets such as sari-sari stores, pawnshops, and pharmacies. Without the need to set up physical branches of their own, traditional banks can now provide limited financial services to rural areas via these agent banks.
Social enterprises, too, are sparing no efforts in improving financial inclusion. A great example is DigiCOOP, which is the largest online platform for cooperatives and over 1.3 million credit unions and farmers in the Philippines. Today, the digital platform provides remittance, insurance, savings, loans, and bills payment services at over 100 cooperatives and over 400 brick-and-mortar co-op branches, including those in rural regions. In March 2023, the platform partnered ADVANCE.AI to incorporate digital identity verification as part of customer onboarding.
The Philippine Government is also keenly focused on financial inclusion. In 2022, Bangko Sentral ng Pilipinas, the central bank of the Philippines, rolled out the National Strategy for Financial Inclusion (NSFI) 2022-2028, which contains specific interventions, outcome measures, and targets to guide all stakeholders working together to accelerate financial inclusion in the country. Its goal is to drive financial inclusion amongst the Philippines' unbanked population and move toward more inclusive growth and financial resilience.


Rural Banks Can Consider using Technology to Bridge the Divide

Technology, too, plays a major role in improving access to digital financial services among rural dwellers.
For instance, according to official credit bureau data, almost half (45%) of the unbanked, many of whom are farmers, cited the lack of funds as the top-most reason for not owning a bank account. Even with the necessary funds, 40% said that they lacked the necessary documents to open a bank account. This means that, should they require the purchase of farming tools and equipment, they would not have access to critical financial loans through traditional credit scoring means.
To address this issue, rural banks can use alternative credit scoring solutions, which utilise a vast range of data sources beyond traditional credit reports to assess creditworthiness of unbanked individuals. This approach allows eligible individuals to access loans and other financial services. These alternative data sources include telco records, bill payment, rental payment, social media presence, and e-commerce website activities. With a more holistic view of its customers, rural banks can automate loan approval processes, reduce default rates, offer smaller loans at scale, and eventually raise financial inclusion in rural communities.
With growing digitisation of banking services, improving financial inclusion is also about making virtual onboarding processes faster and easier to understand. This is especially important because, according to credit bureau data, 22% of unbanked were unaware of the procedures to open a bank account in the first place.
Rural banks can consider eKYC solutions that utilise artificial intelligence (AI) and machine learning (ML) to authenticate identities, perform document verification, and even detect fraudulent activities. Such processes can be as simple as providing a few personal details, scanning one's identification card, or even the more sophisticated video verification or liveness detection. These utilities not only allow individuals to complete the KYC process remotely through digital channels, they help bolster the security posture of the entire financial services platform. On that front, ADVANCE.AI currently offers a suite of solutions that cover end-to-end processes from document verification and liveness detection, to biometric and facial recognition technologies.
Finally, greater financial inclusion is also dependent on the level of trust in the technologies. After all, those unfamiliar with financial services platforms tend to worry about losing their money through hacking or inadvertent transactions.
On top of educating the rural population on the safety of digital banking, financial services platforms must consider fraud monitoring and anti-money laundering solutions to minimise risks and to ensure that users are shielded from fraudulent transactions in the first place. Watchlist screening, in particular, helps to screen customers and transaction data against various government watchlists and databases to identify potential risks. To be better protected, rural banks can consider anti-money laundering solutions from ADVANCE.AI, and leverage advanced analytics and ML to build strong and reliable identity profiles of customers.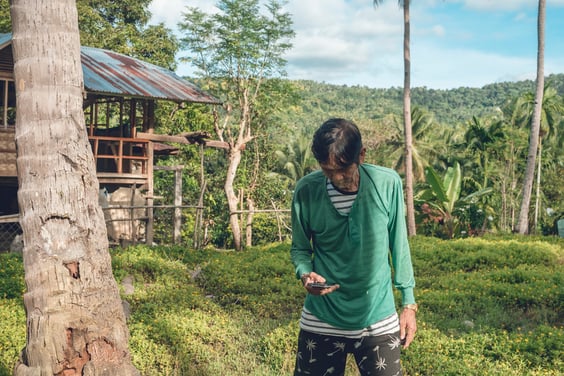 Bolstering Digital Literacy in the Philippines
At the end of the day, social enterprises, government interventions, and advanced technologies can only go so far. Businesses must do their parts also to improve financial inclusion.
This can be achieved with a two-pronged approach. The first is for local businesses to partner government and consumer groups in raising digital literacy levels across the board. At a median age of 25 years old, most Filipinos today are fairly digitally savvy. Smartphone penetration rate is at 76% and they are spending an average of nearly four hours on social media each day. However, such trends have yet to trickle down to lower socio-economic classes and rural areas.
The second is to find the right technology vendor and partner, who can provide the necessary technologies and tools for all your end-to-end anti-fraud, eKYC, and alternate credit scoring solutions needs. It is important for public and private sector stakeholders to work together and make sure that no one is left behind in the digital finance revolution. Together, all parties have a part to play in creating a safer, more robust financial service landscape for all. The tools are at the ready, and it is up for the hearts, minds, and action to follow through.
ADVANCE.AI Academy is an exclusive webinar series created to provide insights on available fintech services for the APAC region. Watch the series on-demand now to learn about how eKYC, alternative data, and KYB solutions can bolster financial inclusion efforts among the rural and unbanked population in the Philippines. Or you can take action now: Start a conversation with us today.