Going digital: Creating a secure and frictionless digital future in the Philippines
Author: Michael Calma, Country Manager, ADVANCE.AI, Philippines
About the author
As the Country Manager of ADVANCE.AI in the Philippines, Michael Calma sees it as his mission to accelerate financial inclusion and sustainability in the Philippines by helping sectors including banking, financial services, fintech, payment, retail, and e-commerce, using big data and AI to solve digital transformation, fraud prevention, and process automation. His commitment to Philippines' high-growth organisations stems from a common passion: to offer end consumers more inclusive, safer, frictionless experiences through products and services these companies provide.
Mike previously shared on Strategies to protect, build and grow.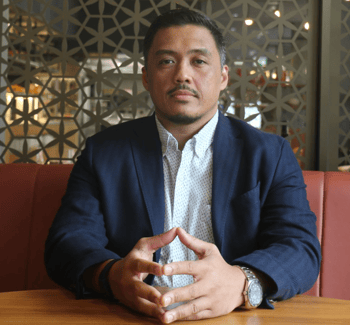 Michael Calma, Country Manager of ADVANCE.AI in the Philippines first shared these perspectives at the Philippine Fintech Festival held from 18-21 October 2022.
The digital divide remains evident and significant among the Philippines' population. On one hand, Filipinos are some of the most avid users of smartphones in the region with a nearly 75% penetration rate. Filipinos also spend an average of 10 hours every day on the internet, which suggests comfort and fluency with digital products and services. On the other hand, when it comes to banking and financial services, more than half of the country's adult population remains unbanked.
Part of the digital divide is rooted in consumer confidence, or lack thereof, either due to a pre-existing experience or a pre-conceived notion about digital banking and financial services. Without trust in the system and technology, it is ever more challenging to bring the Philippines into the digital era.
Yet, we believe that this is about to change. The government's digital transformation initiative, known as Digital Philippines, is in full swing to improve public service delivery and improved internet access. With our suite of tools and services, ADVANCE.AI believes that it can make a difference by improving consumer journey, consumer protection, and financial inclusion in the Philippines.
Consumer protection as a top priority
Confidence in digital banking and financial services is on shaky grounds on a global scale. One report estimates that cybercrimes will cost the world US$10.5 trillion annually by 2025. Eroding confidence further are crypto-related hacks and frauds, which amounted to US$428 million globally in Q3 2022. A similar trend is happening in the Philippines also, with US$17 million-worth of bank fraud-related losses in 2021, and credit card fraud rising by 21 percent since the pandemic began. Considering the numbers, banking and financial services providers need to work harder to gain or, in some cases, regain the trust of consumers.
One potential solution is to work with third-party service providers like ADVANCE.AI. We provide fraud detection and prevention tools to financial companies, such as lenders and crypto exchanges, to enhance consumer protection. By reinforcing identification processes and monitoring transactions, our solutions can help minimise the impact of malicious activities. Aside from protecting the identities of consumers, our tech-centric approach also protects their funds from falling into the wrong hands. Even for validated identities, such technologies can be used to track suspicious transactions and prevent fraudulent activities.


A better consumer experience at every step
Even with the most secure technologies on the backend, it would be difficult to convince, convert, and onboard customers if the actual, day-to-day experience of the banking and financial service is poor.
ADVANCE.AI offers a series of eKYC solutions that enhance security and convenience for customers—and this goes beyond just the banking and financial services industry. Work is currently underway for ADVANCE.AI to explore and expand into new market segments, including e-commerce. We believe that creating a frictionless, fuss-free experience will have a positive, downstream impact on confidence among Filipinos.
A more inclusive and sustainable financial future
Ensuring consumer protection and improving consumer journeys are the first steps to digitisation. The next step is about creating a more inclusive and sustainable financial future in the Philippines, and this is where the unbanked population presents a major challenge for banks and financial companies.
Without a credit history, it is challenging to evaluate an individual's credit profile through traditional scoring methods. As a result, unbanked individuals too are unlikely to access loans and other basic financial services. In fact, access to credit might very well be the most pressing issue among banks and financial companies in the Philippines.
This is where alternative credit scores come into the picture. ADVANCE.AI offers a suite of tools that help companies utilise alternative data sources, such as email, social media, telecommunication, e-commerce activities, to analyse and assess the credit-worthiness of consumers. Alternative data can be used in conjunction or in the absence of traditional data to create holistic credit profiles for banked and unbanked customers alike.
Let me share a few real-world use cases that ADVANCE.AI has implemented in the Philippines to give you an idea of how our solution can help bring us towards a more inclusive and sustainable financial future.
For e-commerce: In the Philippines, ADVANCE.AI is working with an e-commerce platform to build out its fraud detection capabilities, specifically within the direct-to-consumer marketplace. As part of its consumer acquisition strategy, the platform offers promotions, rebates, and even cash prizes to entice new users. However, some users would create multiple accounts using fake identities to game the system.
To minimise such risks, ADVANCE.AI has implemented its eKYC services to quickly and accurately verify the identities of each new onboarded user, thereby protecting the enterprise and legitimate users within the ecosystem.
For remittance: As of 2020, there were 1.8 million Overseas Filipino Workers (OFW), and they collectively remitted over US$31.4 billion in 2021 alone. As such, ADVANCE.AI is currently working with banks and financial companies for a better, more secure eKYC process for remittance purposes.
There are several immediate benefits we are already seeing. The first is a smoother, more secure remittance process for OFW. Aside from complying with existing remittance-related regulations, such eKYC processes allow OFW to easily transfer funds back home with a peace of mind. The second is reduction of manual labour. With an automated eKYC supported by AI, banks and financial institutions can prevent human error and inefficiencies by retraining and redeploying staff to more creative, fulfilling roles that require the human touch to enhance the overall customer experience.
For student loans: Like other countries, to access student loans in the Philippines, students would first need to have a valid national identity card. However, the rollout of these identity cards has been slow to begin with, and underaged students are not eligible for some identity cards at all. This means that many Filipino students either do not have access to student loans, or they must work during their gap years to amass enough education financing.
What eKYC services can do is to verify the identities of both the student and the parents, who are usually the co-signers of student loans. Aside from easing the onboarding process, it lays the groundwork for the next phase, which is to perform credit scoring and risk-based pricing.
Realising a digital future in the Philippines
Judging by recent developments, it is full steam ahead for Digital Philippines. The government recently signed a law that required all SIM cards to be registered, which will minimise the risk of fraud and increase consumer protection across the board.
ADVANCE.AI is working towards creating credit score models that cater to the Philippines. That way, our fraud detection and alternative credit scoring solutions can serve even more customers. Beyond banking and financial services, ADVANCE.AI's solution is starting to see more applications in other industries too.
I think these efforts will lay the foundation for our digital future. Perhaps the vision of Self-Sovereign Identity, which will give every Filipino the ability to manage their own identities, will soon be well within reach.
Ultimately, it is about facilitating frictionless digital services for Filipinos, both in the Philippines and abroad. With our array of solutions available, ADVANCE.AI is ready to play its part.